Searching for concrete companies in the New York Tri-state area? If your business is located in NY, NJ, or CT, make sure you hire Concrete by Design, a trusted company with years of experience and excellent customer service. Here are some reasons why you should choose Concrete By Design for your Commercial Concrete Project.
TOP 5 REASONS TO HIRE CONCRETE BY DESIGN: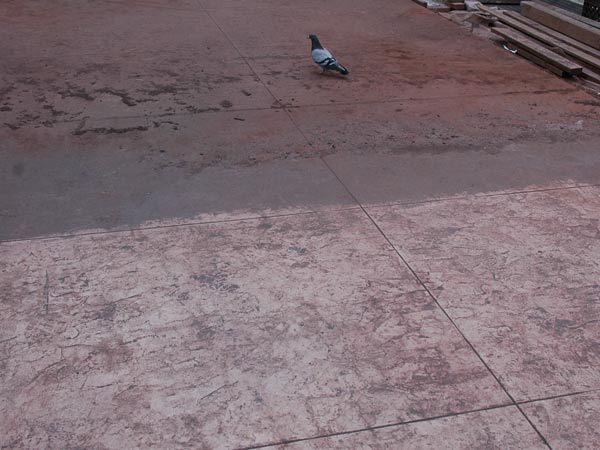 1. Quality work done in a reasonable timeframe
Concrete work can often be time sensitive. Concrete by Design is the best company for quality concrete projects done in a reasonable amount of time. Our 25 years of experience has enabled us to complete your project on time and on budget.
2. No project is too large or small
Concrete by Design offers a variety of options to beautify your commercial or residential property. We have experience working on large and small commercial installations for companies and businesses. If you require a minor repair, such as fixing cracks to existing concrete installations, Concrete by Design can also take care of it.
3. Experience in all concrete projects
Concrete by Design has successfully completed many commercial projects across the U.S. Northeast. Our professionals have the equipment and experience required for perfect execution of your project. Concrete by Design can handle any project, including concrete breaking, foundation building, driveway or walkway installations.
4. Free project estimates
You should not have to pay for simple questions about an upcoming project. Concrete by Design proudly offers FREE estimates on any commercial project. We understand that time is money, and you should invest it in an installation that will attract your customers/clients.
5. Experience working for prestigious companies
We have longstanding working relationships with many well known national and international organizations that can vouch for our work. Take a look at our projects for Rockefeller Center in NYC and The United Nations Headquarters!
Some of the techniques that we offer include Stamped Concrete, Concrete Overlay, Concrete Staining, Interior Overlay and Concrete Colored Floors. Concrete by Design specializes in decorative concrete for every need and unique desire you may have. Custom texture, color and finish are included in our quality craftsmanship. Call us today at 973-439-1340 or fill out our contact form.